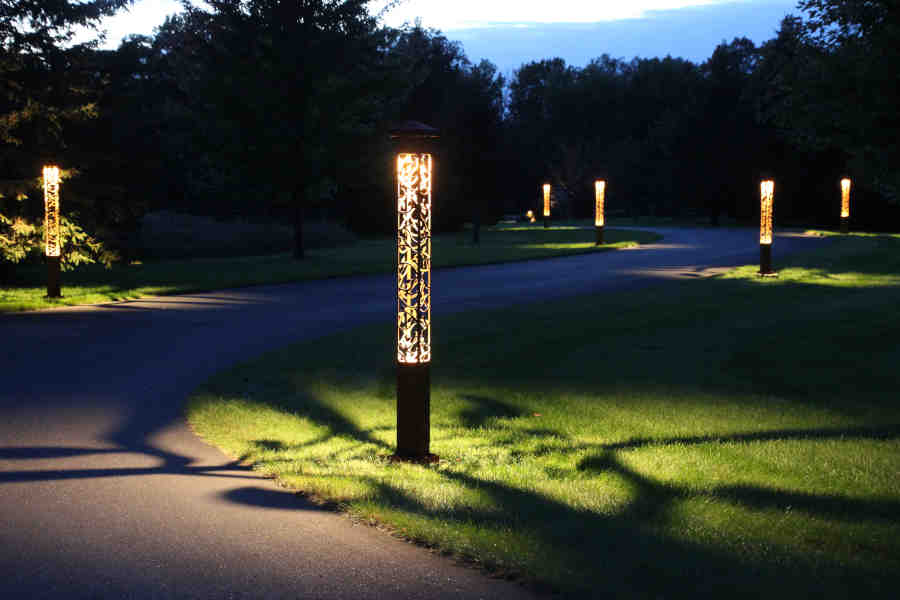 Attraction Lights 6x6x80″ Bollards provide a welcoming and unique approach for residential or commercial landscapes. Our lights make a signature artistic statement for this property!

The Project:
Outside of Minneapolis MN, the Miller Residence features the Attraction Lights Vine 6x6x80" bollards in a weathered steel finish. These tall bollards replaced glaring commercial-looking lighting poles. See all the design option photos for the 6x6x80″ bollards on our new website's 6×6 Series page.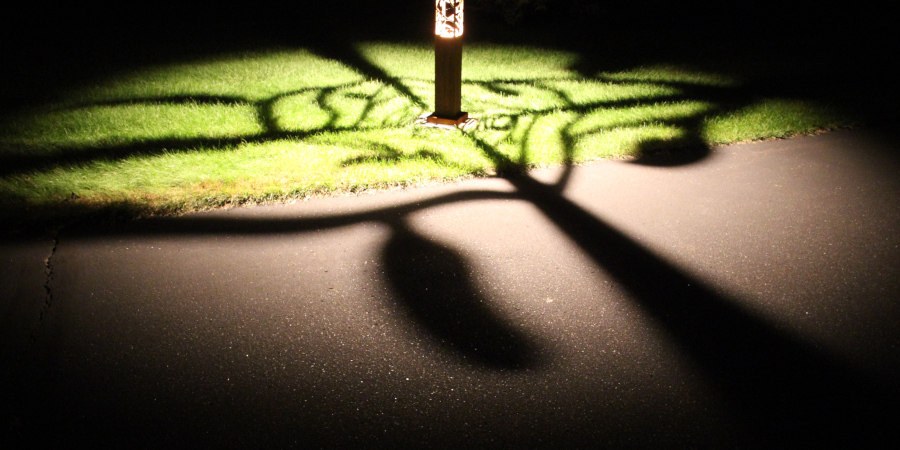 Pier Mounted 6x6x80:"
The standard mounting for the Attraction Lights 6x6x80" bollard is a 12" concrete pier with anchor bolts. The existing concrete piers on this job were modified to work with our standard bollard base plate. We can also custom cut base plates to fit existing bolt patterns to make replacing pier-mounted lights easier. See our 6×6 Series Installation Guides for full details for the 7 standard heights of 6×6 Series bollards.
LED Light Source:
Area lighting around each bollard is provided by Brilliance LED 5 watt Pucks (2700K) mounted in the top of each 6×6 fixture. A second Puck was also added in the 6×6 base below the design space for more "Pop" for the decorative metal cutouts. A small weatherproof driver was used in the base of each bollard to drop the 240 volt power supply at each bollard to 12 volt.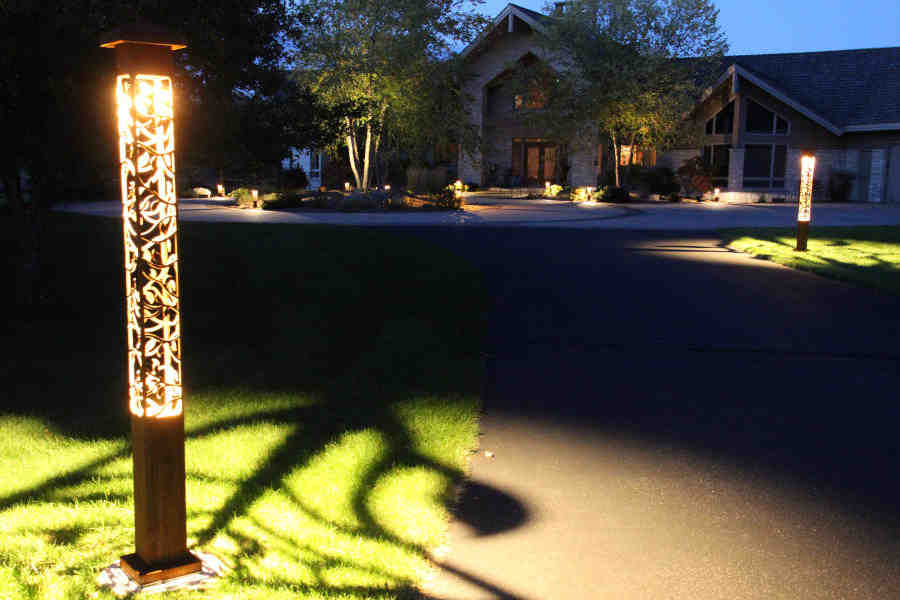 Design Notes:
The existing path lights around the driveway circle and main home entry were replaced with Vine design fixtures in the 4x4x25" size. Our path lights, paired with our recommended two watt LED bipin lamps, provide good broad lighting on the driveway and front walk with a wide beam spread (180 degree) and high lumen output (137 lumens). The same path lights were added to the driveway entry to add more decorative interest to the planting beds. See 2 photos below, also see the 4×4 Series page for photos of all design options.
More Design Notes:
Attraction Lights decorative bollards provide excellent no-glare lighting, and are approved for areas with dark sky restrictions. Our standard set up is for 12 volt landscape lighting systems. MR16 lamps in five or seven watt (3000K) provide another good 12 volt option for lighting the 6x6x80" bollards. Plus, we offer a UL listed line voltage option: A LED Food rated 85-277 volt, 10 watt, 3000K for our 6×6 bollards making them suitable for commercial projects.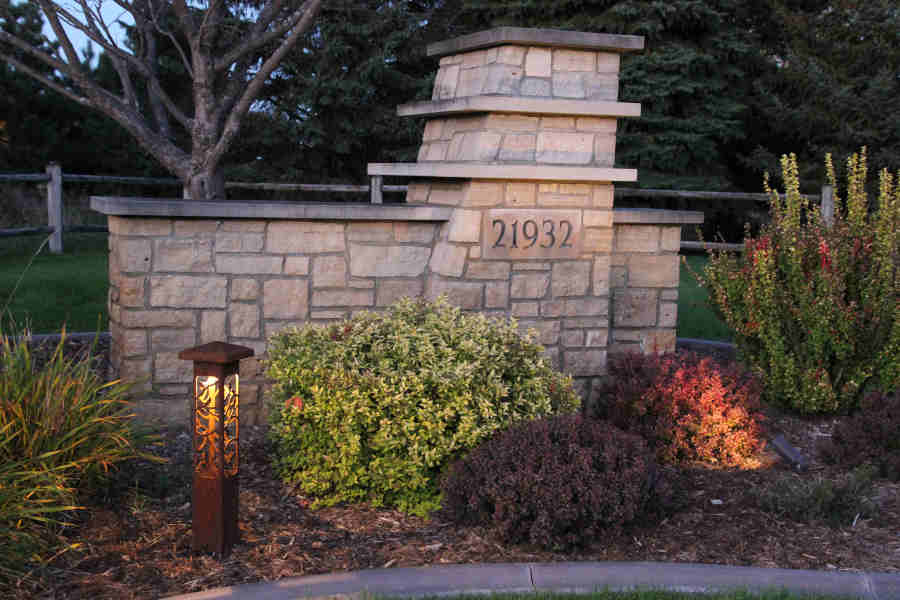 Home owner Dan Miller:
"I'm very pleased with the outcome of the project we installed, The unique rustic design of the driveway columns and landscape lighting was a warming change. I look forward to seeing them on when evening arrives!"
See more projects on our new website's Projects page with Residential and Commercial designs represented by many beautiful photos.
Please contact me with any questions, or if you would like to discuss your project.
Lyle Braund
Owner & Designer
970-316-0019
AttractionLights.com