Attraction Lights – Sea Turtle Marketplace, Hilton Head, SC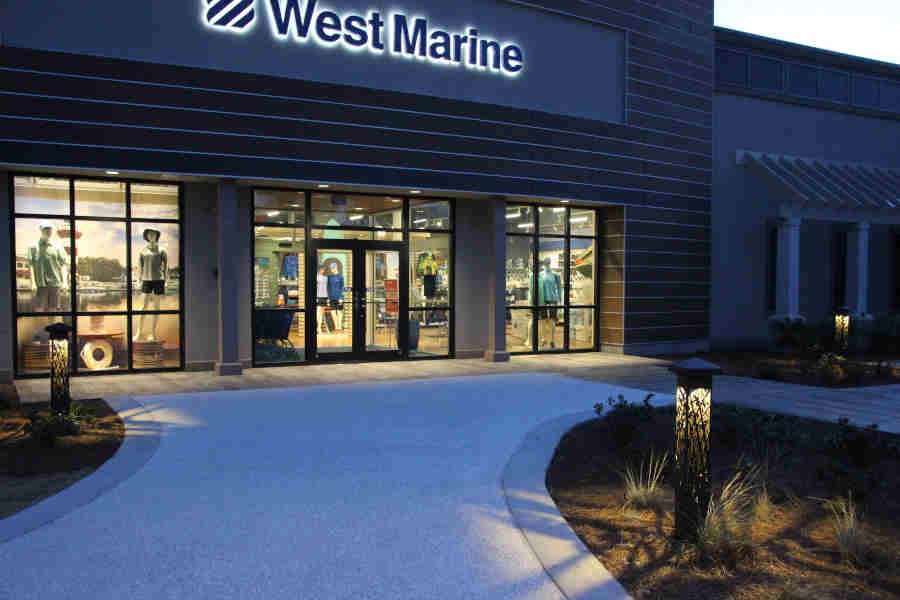 Todd Theodore, Regional Landscape Architect Principal for Wood + Partners, Inc.:
"The Attraction Lights bollard used at Sea Turtle Marketplace provides a very unique and nature blending lighting solution for the shopping center's outdoor environment. The bollard lights are well built, made of top quality material and were very reasonably priced.
Attraction Lights provided us with excellent support, quick turnaround and delivery to the contractor. We are very pleased with the final product and look forward to using Attraction Lights on future projects."
Project Details:
This is a new commercial shopping plaza located on Hilton Head Island, SC. The site was designed by Wood + Partners Inc.
Attraction Lights was contacted by Todd Theodore, RLA, to discuss the 6x6x42" bollard design options ("Grasses" chosen) and the finish (Oil Rubbed Bronze powder coat over zinc plated steel) along with the light source (integrated 10 watt, 3000K, UL listed LED flood).
All Bollards pictured: Bronze Grasses 6x6x42″ with integrated 10 watt LED Flood
See more 6×6 Series Bollard design and height options here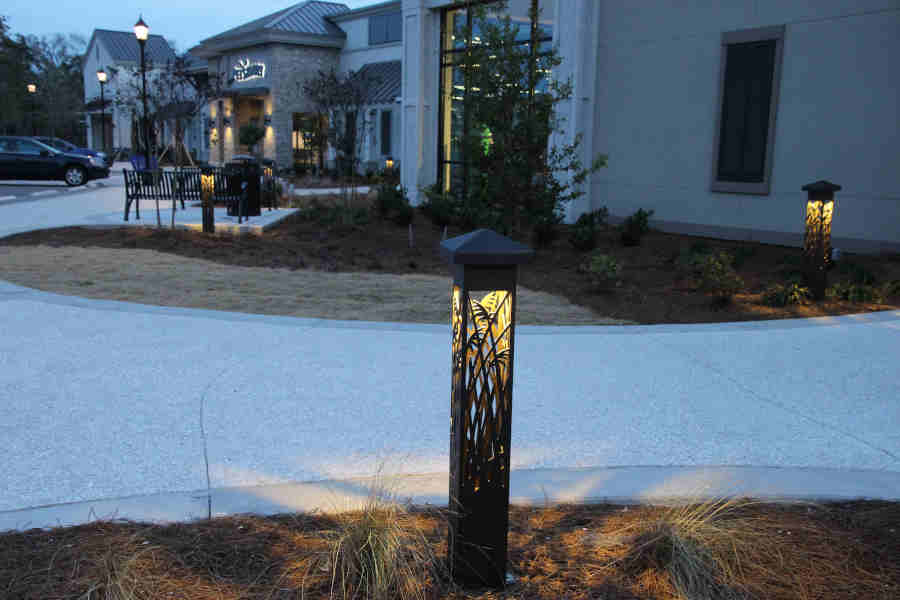 Design Notes:
– The Grasses Design works well with the informal planting plan and suggests the native environment with sand dune grasses nearby.
– The bollard's decorative metalwork and shadow pattern lighting add artistic dimensions to admire as shoppers stroll between stores, or pause in the attractive public spaces.
Commercial Site Design by: Todd P. Theodore – RLA Principal, Wood+Partners Inc. (link)
Landscape Architects / Land Planners, Hilton Head Island, Tallahassee
Summary:
– Attraction Lights decorative bollards offer landscape architects and designers a medium to add more artistry to their site designs.
– We have the widest selection of standard designs and finishes for our signature style bollard lights. Plus, we offer custom design so you can use your creativity to incorporate your graphics into our bollards.
Click here for more information about the Custom Design process
– Attraction Lights produces commercial quality bollards with UL listed LED Flood light source options. We have over 15 years of expertise in this lighting style we introduced to the outdoor lighting industry.
We look forward to discussing your project, and how Attraction Lights can add exciting new artistic elements to your landscape designs!
Click here to see more photo galleries of Commercial and Residential Projects
Lyle Braund
Owner & Designer
970-316-0019
AttractionLights.com
lyle@attractionlights.com