Attraction Lights has just introduced its updated 2×2 Series! We heard from lighting professionals their desire to offer more of our unique lighting options, and at a price competitive with ordinary path lights. The new 2 x 2 Series is exactly that! We also like the idea of offering a familiar light fixture size and scale for our contractors and homeowners in addition to our beautiful larger decorative bollards.
2×2 Series Upgrades:
Graphic designs now on all 4 sides of this elegantly designed fixture!
Simplified stake mount is consistent with our 4×4 Series lights
Simplified socket mount for easier access and adjusting the lamp
Great looking Circle Cross design added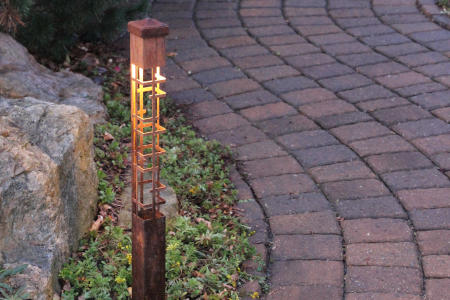 Our goal with the new 2x2s is to make Attraction Lights a simple choice when you show our fixtures to your customers! Stand them next to a typical path light. The choice will be easy and price no issue! Attraction Lights will also help you find those customers interested in exploring more creative lighting solutions for their property! See website's 2×2 Series page
The initial production run of our 2x2s includes three beautiful designs! We will add more soon, but while we are introducing this batch of new fixtures, we will offer a demo light pricing discount (20%) for one light from any of our three design choices. We have the weathered steel finish and powder coat options available. See our new website's Availability page to make your choice.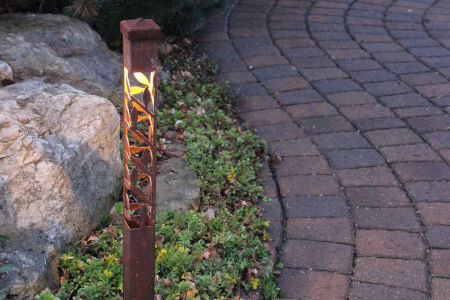 Attraction Lights 2x2s can help you stand out from the competition at a price that fits your needs and expectations! Call or email today to get started!
Lyle Braund
Owner & Designer
970-316-0019
AttractionLights.com